---
Productinformatie
Bijkomende informatie over 'Wieninger Pinot Noir Grand Select'
Wine Advocate, Issue #218, April 30, 2015
WEINGUT WIENINGER Pinot Noir Grand Select 2007 – 91 points
"Garnet to ruby-red in color, the 2007 Pinot Noir Grand Select–always a selection of best vineyard parcels and barrels–offers a delicate yet intense aroma of sour cherries, cherry skins and dark and red berries (red currant). Full-bodied and powerful on the silky textured palate, this fresh and energetic wine reveals great length, complexity and tension and is still young."

FRITZ WIENINGER
Vintage: Bud break in 2007 began later than usual, but the flowering period was normal because of warm Spring temperatures. Summer was up and down with alternating wet and dry periods, although temperatures were consistently moderate. The drier, warmer Autumn brought healthy and ripe grapes.
Soil: Nearly all of the grapes for the Pinot Noir Grand Select 2007 were grown in vineyards on Vienna's Bisamberg and in one vineyard on the Nussberg - with only the best grapes used. The soil of the Bisamberg consists of light, sandy loess over massive limestone, and the Nussberg soil comprises mainly weathered shell limestone also over massive limestone. The constant wind and relatively low rainfall, plus the significant drainage capacity of the sandy soil, make the Wiener Bisamberg an outstanding red wine area. And the Nussberg can be quite impressive for Pinot as well.
Vineyards and Cellar: The grapes were de-stemmed and the must was filled into open double barriques. These were transported immediately to the cooling cellar for cold maceration, which took place over approximately six days. Then spontaneous fermentation with natural yeasts took place at a normal temperature. After the fermentation and another short maceration, the must was pressed and filled into Burgundian barriques - 50% of these were new. A plentiful amount of yeast was put into the barrels with stirring at irregular intervals carried out over a 9-month period. After approximately 30 months, the barrique maturation was completed and the wine was blended together and filled into large barrels. One month later, the wine was bottled without any fining and filtration.

Tasting Notes: The nose gives tobacco and tar scents dominated by aromas of raspberry and cherry. The palate is juicy with dark red berry fruit underscored by minerality, finesse-rich acidity and a fine tannin play. Highly elegant and very Burgundy in style. High development potential.
Technical Data: 14 % alc. vol; 5.9 g/l acidity; 1.4 g/l sugar.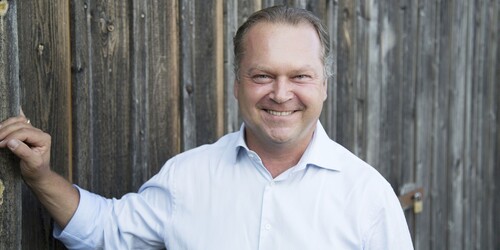 Het verhaal
Maak kennis met het wijnhuis Weingut Fritz Wieninger - Wenen (bio)
Oostenrijk(Land)
Wenen(Regio)
Wine Advocate, Issue #218, April 30, 2015
"In terms of both quality and quantity, Fritz Wieninger has been Vienna's leading wine producer for years, and his white 2013s as well as the Pinot Noir Selections from 2012 and 2011 ratify his top position impressively. From classic Austrian grape varieties, many of them planted in old field blends and marketed under different vineyard names and the new DAC Wiener Gemischter Satz, Wieninger produces ripe, rich and full-bodied wines full of elegance, liveliness and well-balanced roundness. His Pinots are among the finest in the German-speaking countries and hard to top, at least in Austria, where his white single-vineyard wines such as Nussberg or Preussen are Austrian icon wines.

Even more significant for the long-term future of the family estate, is the purchase of the 20-hectare Demeter-certified Weingut Hajszan-Neumann, which is also located in Vienna and includes a very nice restaurant named 'Die Winzerei.' Wieninger leased the restaurant to the former proprietor, restaurateur Stefan Hajszan. With 65 hectares under vines, Fritz 'the busy bee' Wieninger is now controlling more than 10% of Vienna's wine-growing region of 612 hectares. All his vineyards are cultivated according to biodynamic regulations. Whereas his ancestral 45-hectare Weingut went biodynamic in 2006, according to Respect regulations the new Hajszan-Neumann estate is certified by Demeter for many years. Under the new label, Vienna's wine pioneer wants to release 'more experimental wines with longer maceration times and less sulphur,' he said. Remarkably, he does not mention catchphrases such as 'orange wine' or 'natural wine' when he talks about his plans. 'I don't want to make aldehyde wines,' he underlines seriously with a hoisted eyebrow. Nevertheless, he observes the postmodern natural wine movement with great interest and a great fascination for certain representatives. His first vintage of Hajszan-Neumann is the 2014, which is going to be marketed this spring."

Wieninger is een (bio) dynamische en bijzonder getalenteerde wijnbouwer. Wieninger is een bijna 100 jaar oud familiebedrijf wat tot 1987 uitsluitend wijn maakte die in de eigen 'Heurige' werd verkocht. Een 'Heurige' is een restaurant waar doorgaans eenvoudig, maar vers en smaakvol wordt gekookt en waar de eigen geproduceerde wijnen worden geschonken.

Wijn geschonken in de eigen 'Heurige' moet niet door de overheid gecontroleerd en gecertificeerd worden en mag zo uit de vaten (of flessen) worden getapt. Tijdens de oogst kan hier ook 'Sturm' gedronken worden, nog gistend druivensap, troebel, fris, en een hoeveelheid alcohol die van moment tot moment verschilt.

In 1987 werd Fritz Wieninger jr. manager van het bedrijf en heeft het roer omgegooid en zich toegelegd op kwaliteitswijnen. Sinds die tijd heeft het wijngoed zich ontwikkeld tot het beste wijngoed in het wijnbouwgebied Wenen.

Wieninger bezit 25 hectare wijngaarden die zich bevinden op twee hellingen, namelijk de Bisamberg en de Nussberg. De Bisamberg met de wijngaarden Herrenholz, Jungenberg, Gabrissen, Rothen, Breiten en Wiesthalen.

De bodem hier bevat voornamelijk zand en kalkrijke leem. De Nussberg is voor wijnbouw de beste bekende Weense helling (zie foto hierboven) met voornamelijk verweerde kalksteen in de bodem. In de wijngaard wordt zoveel mogelijk in eendracht met de natuur gewerkt. Zo werd er beslist om geen kunstmest te gebruiken, maar organische mest en er wordt alleen opgetreden met bestrijdingsmiddelen wanneer de oogst op het spel staat.
---
RELATIEGESCHENKEN & CADEAUBON
Nog op zoek naar een verrassing?
Laat vrienden, klanten, medewerkers genieten van een kwalitatieve fles wijn bij Leirovins. Met ons ruim en internationaal wijnengamma vindt u er vast een mooi relatiegeschenk. Of kies eenvoudig voor een leuke cadeaubon van Leirovins en trakteer uw relaties met een heerlijke wijn naar keuze.