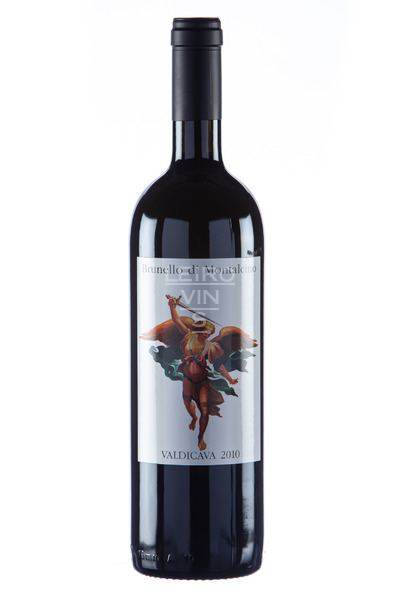 ---
Productinformatie
Bijkomende informatie over 'Valdicava - Brunello Di Montalcino'
94 Points Brunello Di Montalcino 2013 - Monica Larner for The Wine Advocate

Drink Date 2020 - 2035
Issue Date 28th Feb 2018
Source 235, The Wine Advocate

Valdicava's 2013 Brunello di Montalcino is a beautifully saturated expression that opens to a dark garnet appearance and a soothing, velvety texture. The bouquet is packed tight with dark berry nuances, starting with ripe cherry and extending to black fruit tones of fresh prune and plum. The wine's strongest cards are its texture, structure and its power. This is a cool vintage that produced very fine and accessible wines. This expression, however, shows a very different personality with ample volume and long staying power. Some 56,100 bottles were produced.

Vincenzo Abbruzzese's Valdicava is celebrating its 50th anniversary this year. Production started with Vincenzo's grandfather Bramante Martini. Today, Vincenzo's son PierFilippo has joined the family business and is working at the winery.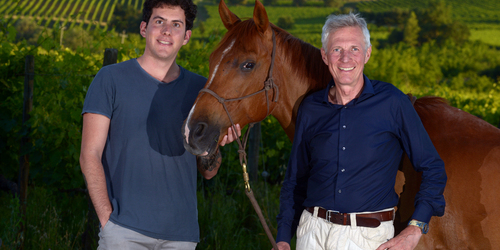 Het verhaal
Maak kennis met het wijnhuis Valdicava - Montalcino
Italië(Land)
Toscane - Montalcino(Regio)
Valdicava is the name of the area that leads into the foothills of Montalcino. To the left is the La Casa vineyard of Caparzo and to the right is Val Di Suga and the small hill in the middle of his property is the oldest vines planted on the property (1970) "Madonna del Piano". The Valdicava estate was one of the original members of the Brunello consortium, formed in 1967. Like everyone else in the region the Abrusezzi family was trying to emulate the wines of Biondi Santi. The early years were tough as the producers were feeling their way through production problems and many did not have the facility to produce outstanding wines. The 1970's saw a huge investment of newcomers in Montalcino. The Cinzano vermouth firm, with Coco-Cola money behind it, headed a group that purchased Col d'Orcia, an estate that has produced wine for years. Marchesi de Frescobaldi was involved with a group known as Enoviticola Senese, which had French, German, and Spanish investors as well. Their estate, Castelgiocondo, brought out its first bottles in 1980, not all Brunello. The most talked about outsider was the house of Banfi, the largest US importer of Italian wines, which had prepared some 1,000 acres of vines (only 125 of them in Montalcino) at a place called Poggio d'Oro, or "The golden Hill". With all this new activity the old timers like Valdicava were forced to continually improve their wines to keep up with the foreign talent. Valdicava has been experimenting with rootstock and different clones of Brunello Grosso on their estate for the last thirty years and today they seem to have the winning combination.

Valdicava is one of the stars of the Brunello district. The wines of this young estate are the handy work of Vincenzo Abbruzzese. Vincenzo is a perfectionist. He will settle for nothing short of excellence and it shows in his work. He has seen the big companies come in and make a huge impact in terms of recognition of his regions wines, but loves the things about this region that make it unique. One of the things that make him feel at home here are the goat and the horse outside the winery. His father had a goat and a horse on the property that became comrades (supposedly not an uncommon thing in this part of the world) and when Vincenzo looks out over the vineyard and sees these two animals hanging out together it makes him remember his father.

This estate has been dedicated to quality from the very start with an ongoing experimentation of rootstock and clone selection refining every vintage of this wine. The oldest vines on the property were planted in 1970 and the youngest in 2001. Vincenzo Abbruzzese is one of the leaders in terms of progressive thinking and cutting edge viticulture in Montalcino today. He has a no chemical/back to nature approach to viticulture at Valdicava and believes that the health of the vineyard is most important and that chemicals harm the long term the health of the soils. They are a short-term/easy fix to a specific problem and can cause even bigger problems in the long run.

The vineyard is planted 3,000 vines per acre and the soil is a mixture of clay, sand, Galestro and this combination of different soil types, four different rootstocks and four different clones of Sangiovese make Valdicava one of the most unique wines made in Brunello. Valdicava did years of research to find out which rootstock/clone combination did the best in each particular soil type and the new releases from this winery soundly prove that this is one of the top producers in Brunello Di Montalcino today.

The winery produces on average 2,000 cases of Rosso di Montalcino, 2,000 cases of Brunello di Montalcino and 500 cases of the Riserva Brunello di Montalcino labeled "Madonna del Piano". Due to the limited production of these wines they can be very hard to find, especially when wine writers like Robert Parker Jr. giving praise to the effect of: "The 1995 Madonna Del piano is a candidate for wine of the vintage." And even more impressive stating that: "Vincenzo Abbruzzese is Montalcino's number one over-achiever with winner after winner since 1988. The secret – a willingness, indeed eagerness, to spend whatever it takes for quality in addition to utilizing several of Italy's outstanding consultants, winemaker Attilio Pagli and agronomist Andrea Paoletti (the former Antinori vineyard manager). Pagli is unfortunately little known to the larger public, but no oenologist in Italy has made so many excellent wines since the mid-1980's."

We would have to agree with Parker because whenever we do a tasting including Valdicava's wines they almost always steal the show. Although most great Brunello's really do not offer immediate gratification, Abbruzzese 's wine has a fair amount of immediate appeal, due to its rich forward fruit. The Rosso Di Montalcino from Valdicava is so rich it surpasses many Brunellos in richness and structure. The grapes come from the same vineyard, and in off vintages the Rosso from Valdicava are some of the best buys from this famous wine region.
---
RELATIEGESCHENKEN & CADEAUBON
Nog op zoek naar een verrassing?
Laat vrienden, klanten, medewerkers genieten van een kwalitatieve fles wijn bij Leirovins. Met ons ruim en internationaal wijnengamma vindt u er vast een mooi relatiegeschenk. Of kies eenvoudig voor een leuke cadeaubon van Leirovins en trakteer uw relaties met een heerlijke wijn naar keuze.